CHOPPAIR CR4-T
HelicopterTwo-seater Ultralight
Find out more
Travel and school helicopter
For HELYXIS, security is one of the most important aspects.
The materials are chosen with care and offer maximum resistance. Aeronautical aluminium, epoxy carbon and special steels.
The full FADEC turbine guarantees simple and risk-free starting. No limitation of starting cycles, TBO 3000 hours and maintenance intervals 250 hours.
Each CHOPPPAIR CR4-T is also equipped with a special helicopter pyrotechnic parachute.
Reserve
Cruising speed - (90 kts)
Multi-Fuel : Jet-A1/Diesel/UL91/AVGAS/Bio-Fuel
2 x 10 liters luggage compartments under the seats
Slide cabin for comfortable access
The cabin of the CHOPPAIR CR4-T, very spacious, offers modern ergonomics and a panoramic view.
The GARMIN G3X dashboard with its 10-inch screen and its synthetic vision allows a complete display of flight, navigation and engine parameters.
Reserve
In 2014 Didier LAGNEAUX launched a two-seater ULM helicopter project, the AIR 2. Jean-Baptiste BELY, founder of AEROLIGHT, in 2016, Quentin CHEREAU in 2018 and Léa DURAFFOURG in 2020 came to reinforce the team in charge of the program.
HELYXIS has developed a series helicopter, robust, stable, easy to maintain and above all easy to fly, the CHOPPAIR CR4-T.
The technical success of the demonstrator, the synergy of the technical skills of project leaders and the motivation of private investors, enabled HELYXIS company to embark on the sale and industrialization of the production CHOPPAIR CR4-T.
Reserve
HELYXIS offers several fuselage colors to meet your desires.
The features and performance of this device are designed to improve over time, please contact us.
Reserve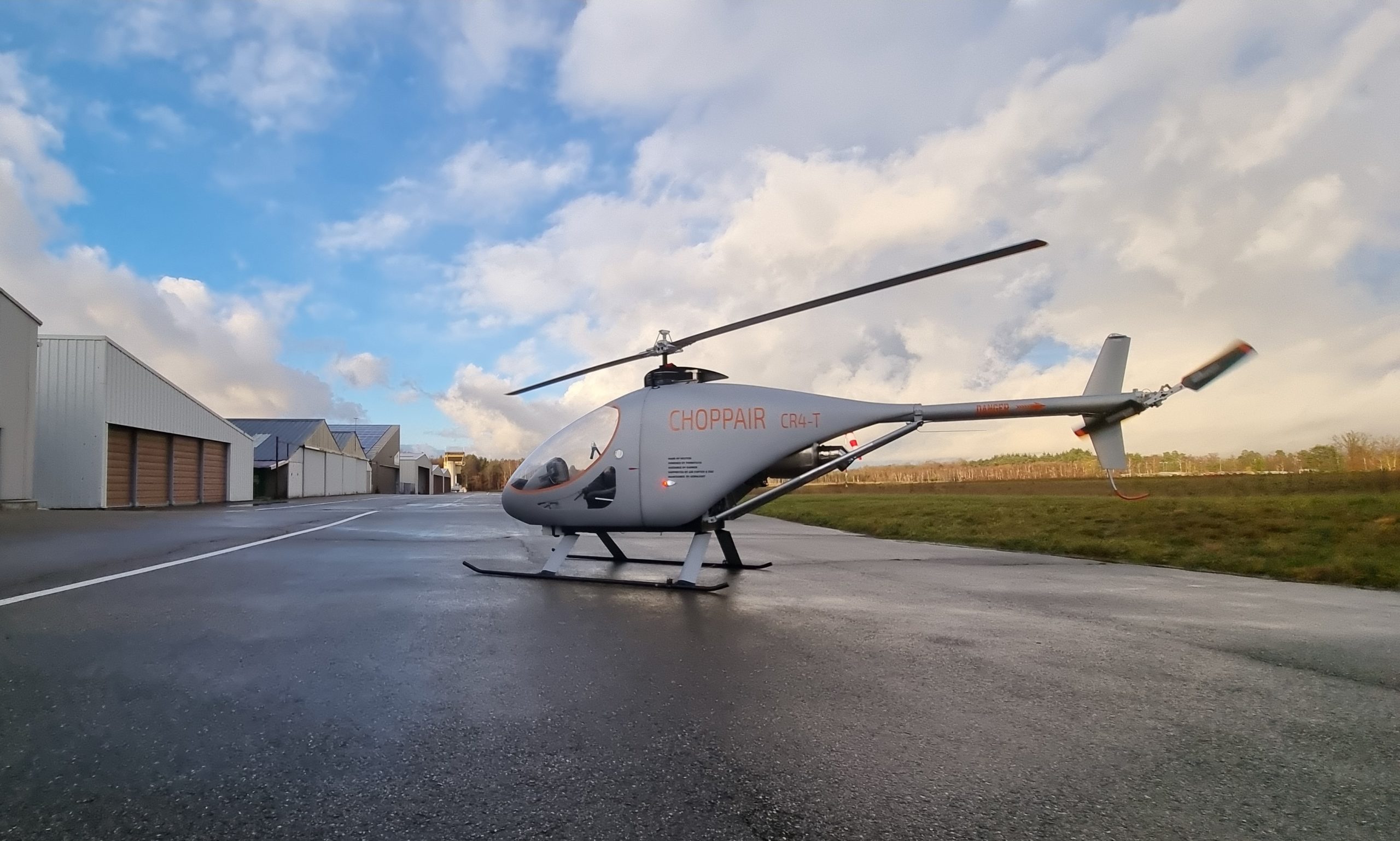 Becoming an exclusive franchisee
You can become an exclusive HELYXIS franchisee outside of France.
Criteria :
– Purchase of the franchise: €50,000
– Carry out the identification file in the country concerned
– Creation of an Ultra Light Helicopter flight school
– Purchase of 2 CHOPPAIR CR4-T Helicopters